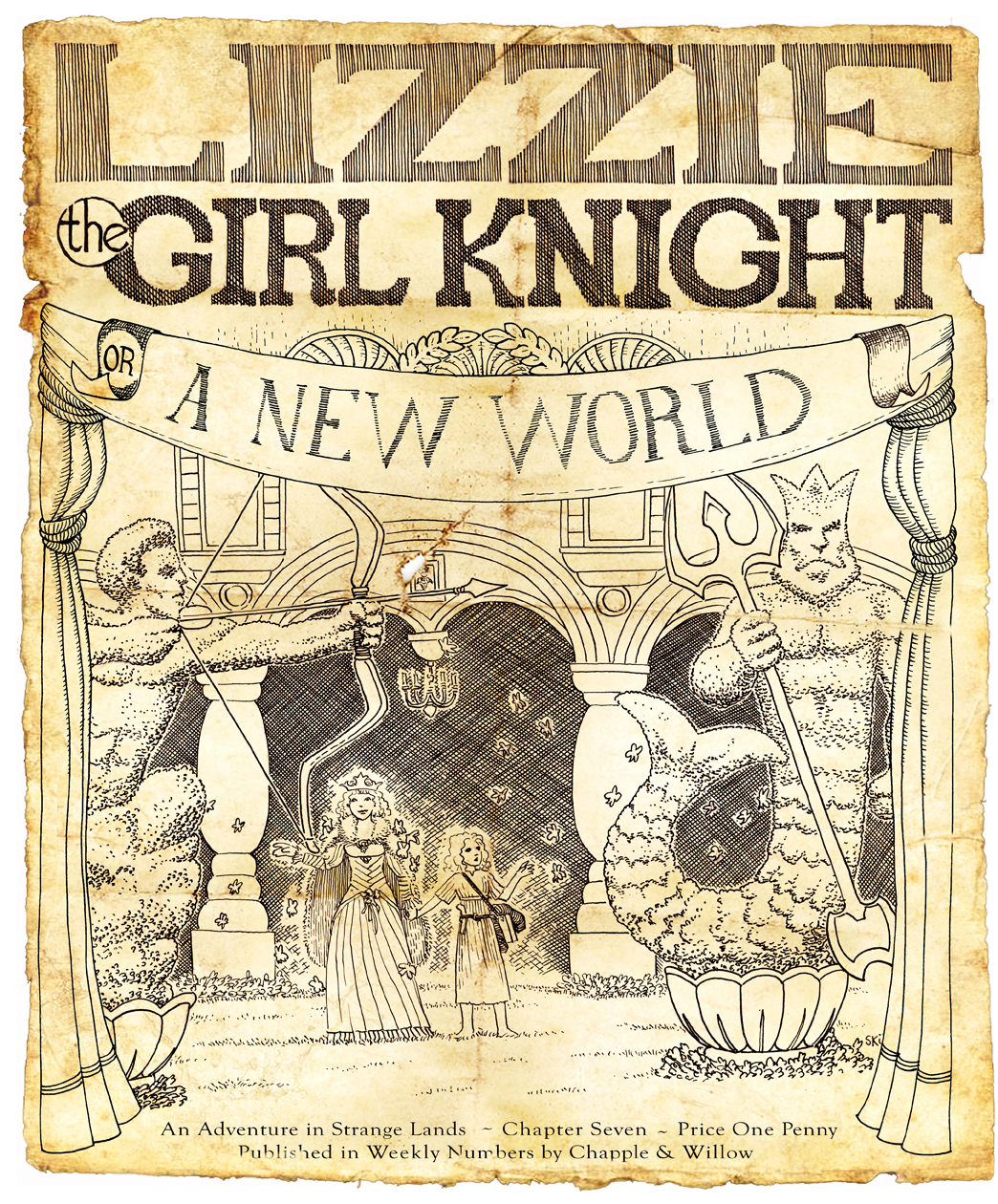 Chapter Seven of Lizzie the Girl Knight, a rediscovered Victorian era penny serial, went live yesterday. If you haven't been reading Lizzie, now is a good time to catch up!
Chapter 1
The Little Matchgirl – A Dangerous Run – The Killing – A Princess – and a Strange Coincidence
Chapter 2
The Kites – The Storm – The Dragon – An Unexpected Trip – The Forest at Desert's Edge
Chapter 3
A New World – The Orchard – The Dwarves – The Strange Door – and a Terrifying Predicament
Chapter 4
Shutting the Door – Queen Lang Li – A Hurried Departure – The Golden Bricked Road – Stalked by a Monster
Chapter 5
The Long Walk – A More Dangerous Path – Another Door – Lang Li's Veranda – Peril!
Chapter 6
Tom and Patches Worry -Battling the Skutters – A Make-Shift Raft – The Whirlpool – The Head in the Bag
Chapter 7
A Candy Castle? – Angry Fairies – The Fighting Fairy Woman – A Good Night's Sleep – The Magic Bullet